Innovative finishes to enter the future to architecture
In a constantly evolving sector, Forme offers a wide range of up-to-date finishes, which stand out for their aesthetic care and focus on sustainability.
Forme anticipates market trends which call for two innovative finishes in particular. These finishes are the Cleantouch® antibacterial treatment for a hygiene-centred, post-pandemic world, and the Ecotech® coating, ideal for contexts which value a sustainable philosophy.
All the handles are presented in four finishes, chosen ad hoc. Finishes are available on request for all product families.
Ecotech®, chrome plating without chrome
The world is evolving. Sustainability is increasingly becoming the protagonist of corporate decisions and technology is creating new green innovations, such as Ecotech®.
A patented, ecological and innovative treatment, to be applied to handles giving the same satin-chrome effect with integrated antibacterial protection. Up to 5 times longer life without the use of harmful substances and zero CO2 emissions.
Ecotech® can be used on all Forme models. A sustainable commitment that meets the highest production quality.
Cleantouch®. Hygiene at your fingertips
As the pandemic continuously taught us, hands are one of the main carriers of bacteria. But Cleantouch®, available on various Forme models, has a special antibacterial layer that protects the surface of the handle from microbes.
External tests have shown that the Cleantouch® treatment reduces bacterial activity by 99.9%. How? Thanks to the silver ions that penetrate the bacteria membrane, eliminating germs and limiting their reproduction.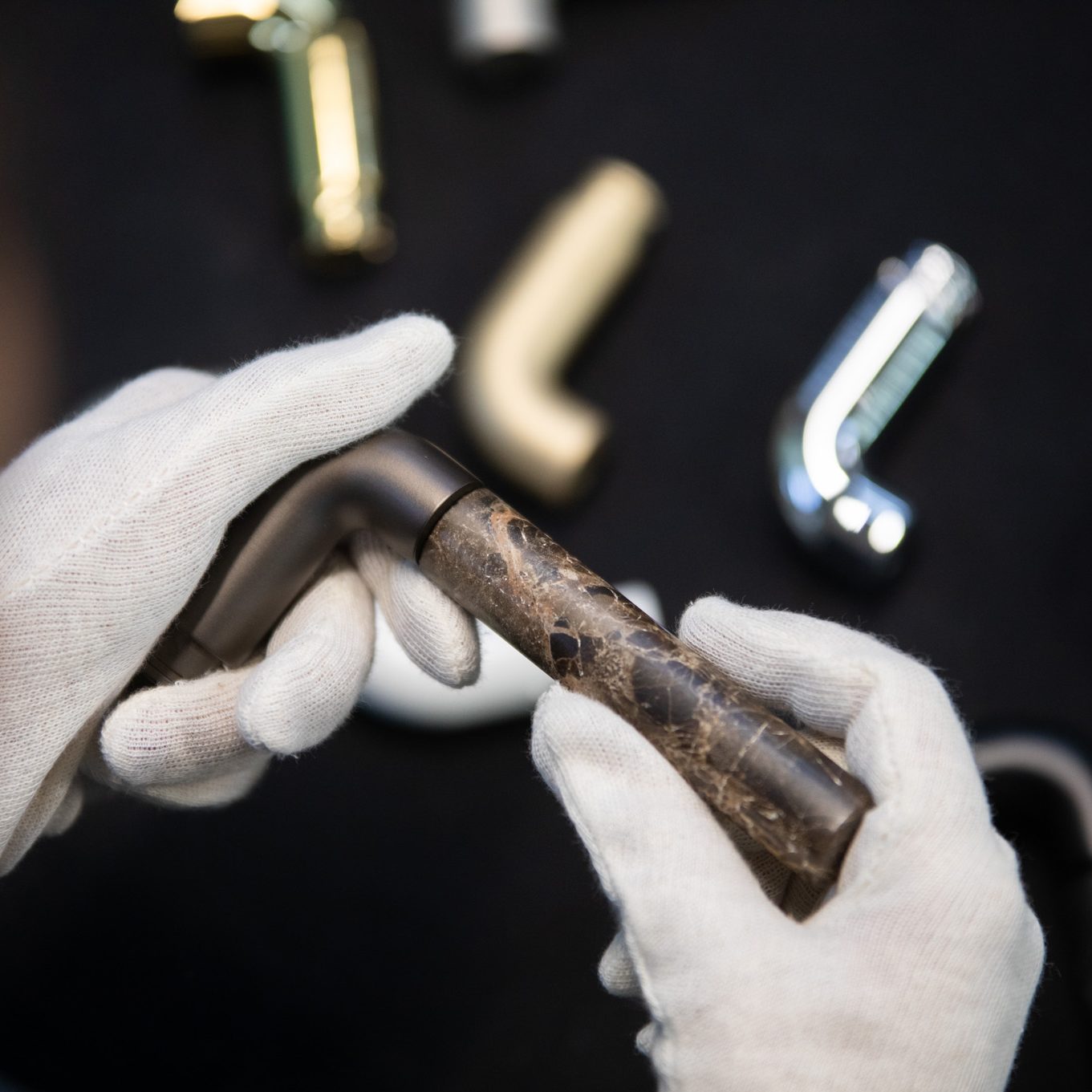 Our special materials
Natural materials, such as wood and marble, and surface processing enrich the handles of some of our handle collections, giving them a fresh, contemporary look.
Our special materials are only applied to some product families.