Talent stories
We are convinced that the partnership of different realities, nationalities, sensitivities and cultures is the best way to creatively give life to new handles both from an aesthetic and functional point of view. For this reason, we have been collaborating with a selection of designers and design studios for years, both in Italy and around the world. Read their stories here.
After completing a Masters in Industrial Design and a longstanding collaboration with Paola Navona, Alessandro Elli focuses on the industrial product, along with projects dedicated to the interior design of residential and collective spaces. He believes in a rigorous methodology, direct confrontation with the customer, innovation and essentiality with a touch of irony. It's a design synthesis that comprises careful research and analysis of every detail.

Ciani Billi Design was born from the union between Francesca Ciani – of artistic training – and Renzo Billi, a graduate in Mechanical Engineering. Together they collaborate with studios and businesses in the development of furnishing elements and objects of contemporary living, combining their experiences in integrated stylistic technical projects. Their works have been selected for various competitions around the world and are marketed in Italy and abroad.

OSMO is a multidisciplinary team of designers who work on brand, product and experience design projects by questioning the status quo and building value and cultural relationships. The desire to explore new perspectives is the basis of the research that guides every Osmo project. The studio collaborates with Italian and international brands that share their passion to evolve and create meaningful, future-proof projects.

Mori has made versatility his strength: interiors, taps, bathroom fixtures, lamps, stools, fashion and accessories, all the way up to the "ME scooter". He has won the 18th Compasso d'Oro ADI and other prestigious awards, has collaborated with designers of the caliber of Fabrizio Bertero, and has taught design at the LABA in Brescia and at the IED in Milan. His unshakable motive is a hunger for information: because only new knowledge allows us to reach new horizons.

Śliwińska & Kęska Design Studio specializes in creating original ideas for the design of handles: 'the highlight of the entire building, as the first and last architectural object we touch.' Together, Ewa Śliwińska and Piotr Kęska form a harmonious duo successfully combining functionality and timeless beauty. The studio has created projects for the top handle manufacturers across Europe and the rest of the world.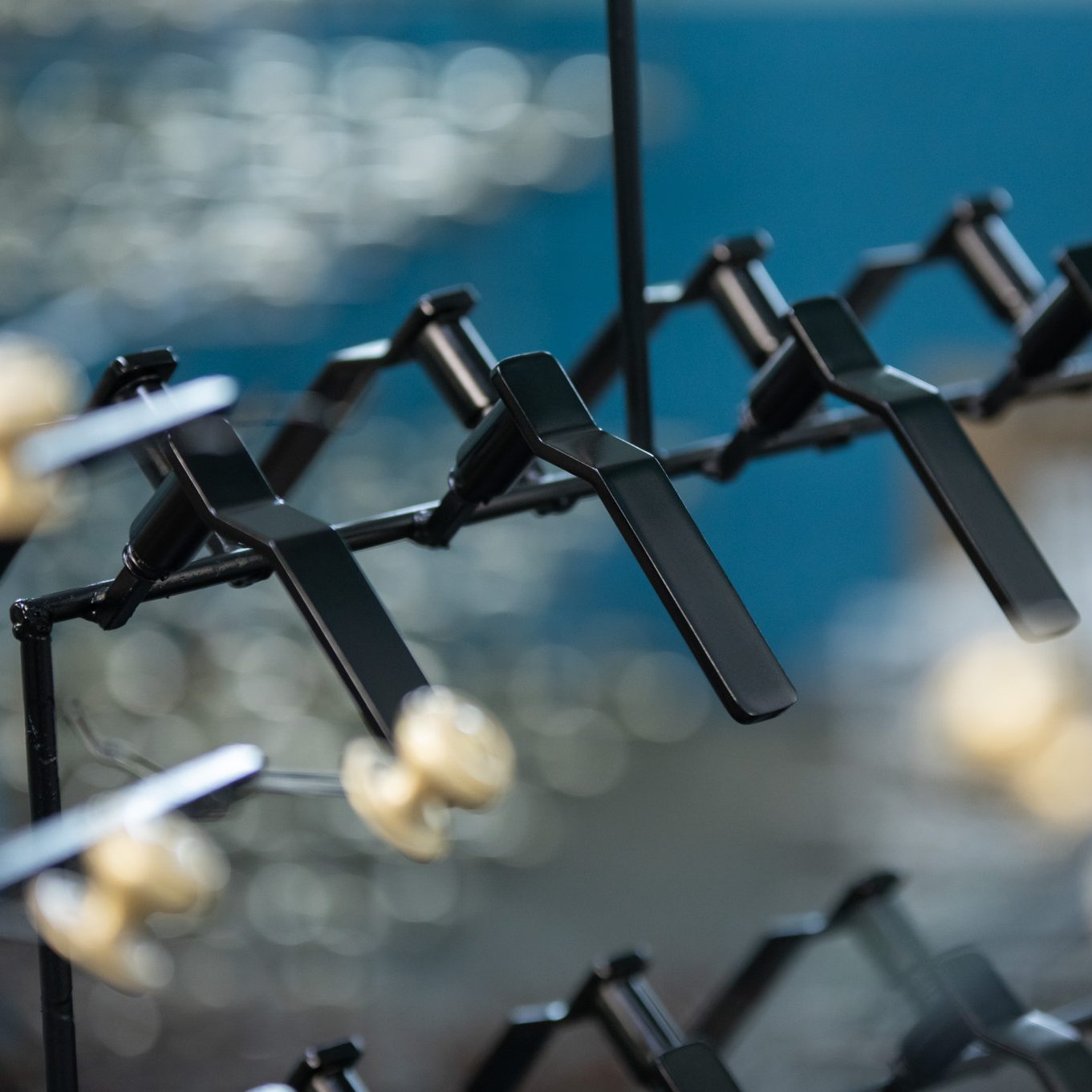 Our signature products are part of the Contemporary line. Discover the entire Collection and choose your favorite shapes.